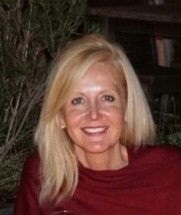 Purpose

Believing our emotional well-being is profoundly connected to the Spiritual condition of our souls, the purpose of this blog is to contribute to setting people free from mental health issues, emotional trauma and relational problems by exploring and developing the Spiritual well-being of our souls. This blog is a resource or tool to assist people with saturating their hearts and minds with the word of God and inspiring them to consider a personal relationship with Jesus Christ found through prayer and His Word. Although an invisible and inaudible Savior, intimacy with Jesus is truly possible for us. A relationship with Him promises a life of wisdom, freedom, joy, peace, hope, and love regardless of circumstances. He truly desires an intimate relationship with us.

Co-operating with God
Consider if we co-operate, He will use our emotional pain and mental health issues to drive us to His loving invisible arms where we can pour out our hurting hearts. We can never be too needy for Him. Listen as He ministers with the still, soft, inaudible voice of the Holy Spirit deep in the privacy of our souls. It is His desire for us to recover from relational trauma and wounds by processing and praying through the pain effectively, till we are free to truly thrive and love others well; ultimately glorifying God by becoming the strong loving people He created us to be in Him.

Experience
I pray this blog is an effective go-to resource for those suffering with mental health issues, emotional wounds and trauma. I have extensive experience counseling clients as a Florida Certified Mental Health Targeted Case Manager working with Medicaid recipients and as a Department of Children and Families' Family Services Counselor for severe trauma victims raging from domestic violence, foster care, sexual assault and human trafficking. I am hopeful if they can heal, so can we. I have had the privilege of sitting in on numerous therapy sessions and psychiatry appointments with my clients. I have witnessed which therapies are most effective, and, sadly, how ineffective they can be in healing the human soul; which is why I felt compelled and called to develop this blog and my Christian Counseling practice.

Hope
Rest assured, no matter how severe the blow or how deep the cut, a life of hope, freedom, peace and even deep joy is truly available and attainable for all. Be free from anxiety and depression and anger. Don't settle for simply coping or medicating life away. For those whom have tried every medication and visited countless therapists without significant results, still believe true healing with lasting freedom and deep joy is truly possible. Seriously consider our mental health and spiritual well-being are profoundly connected. It is truly impossible to heal without tending to the spiritual condition of our souls. I have witnessed lives transformed from attempted suicide to thriving. Scriptural knowledge with a strong spiritual connection to Jesus Christ combined with effectively, key word "effectively", processing through our relational wounds no matter how severe will transform us mentally and emotionally. Saturate your heart and mind with timeless truths that are liberating, transforming and empowering.
Consider the indestructible life of Christ and the power of a life that cannot be destroyed!

Jesus said, "Come to Me all who are weary and burdened, and you will find rest for your souls. Learn from Me for I am gentle and humble in heart," Matthew 11:28.